About
Welcome to Maggiemagoo Designs!
Hi, I'm Carole Fenwick and I'm a surface pattern designer living and working in Leeds in the UK. I design a wide variety of beautiful products that I sell online, at craft markets and fairs, and through independent shops around the world.
I live with my partner Jon and our rescue dog, Maggie. She was the inspiration for my business name – little did I know that several years down the line I would be addressed as Maggie on a daily basis! If only she could answer the phone & reply to emails.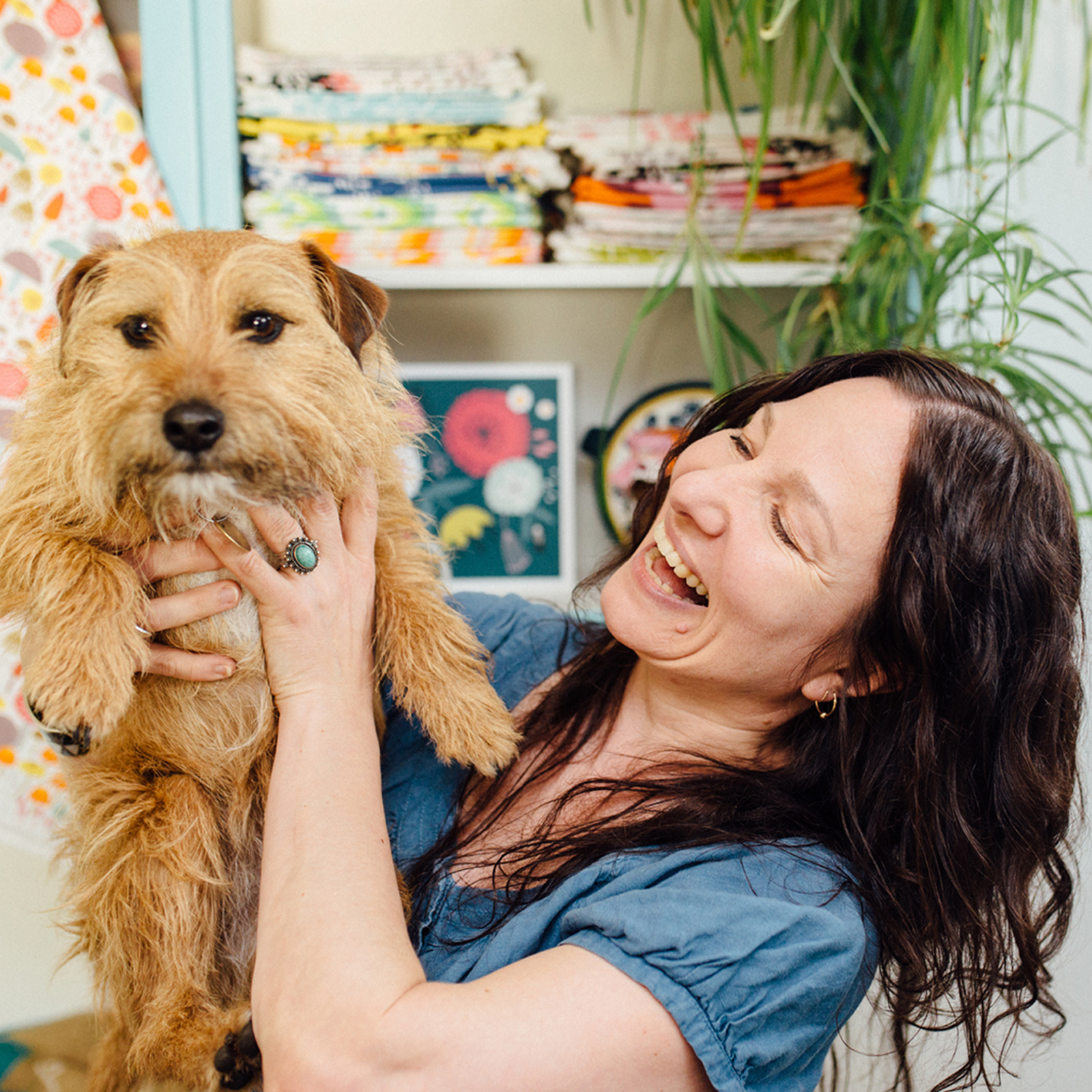 My work is colourful and decorative, with lots of pattern. Customers have described my work as a riot of colour that brings joy. It's so important to me that my designs bring happiness, as well as being useful and beautiful.
I'm inspired by nature, folk art and everything vintage. I love plants, flowers and insects, and you'll find them throughout my designs. I feel very lucky that I get to spend my days drawing, sewing, painting & creating patterns.
When I'm not creating, one of my favourite ways to spend a day is a walk in the countryside, followed by a trawl around some vintage or charity shops, finishing up with a visit to a cosy pub.
I started out studying for a degree in surface pattern design and printed textiles at Leeds College of Art. From there I worked for Hallmark Cards as a greetings card designer for almost 20 years.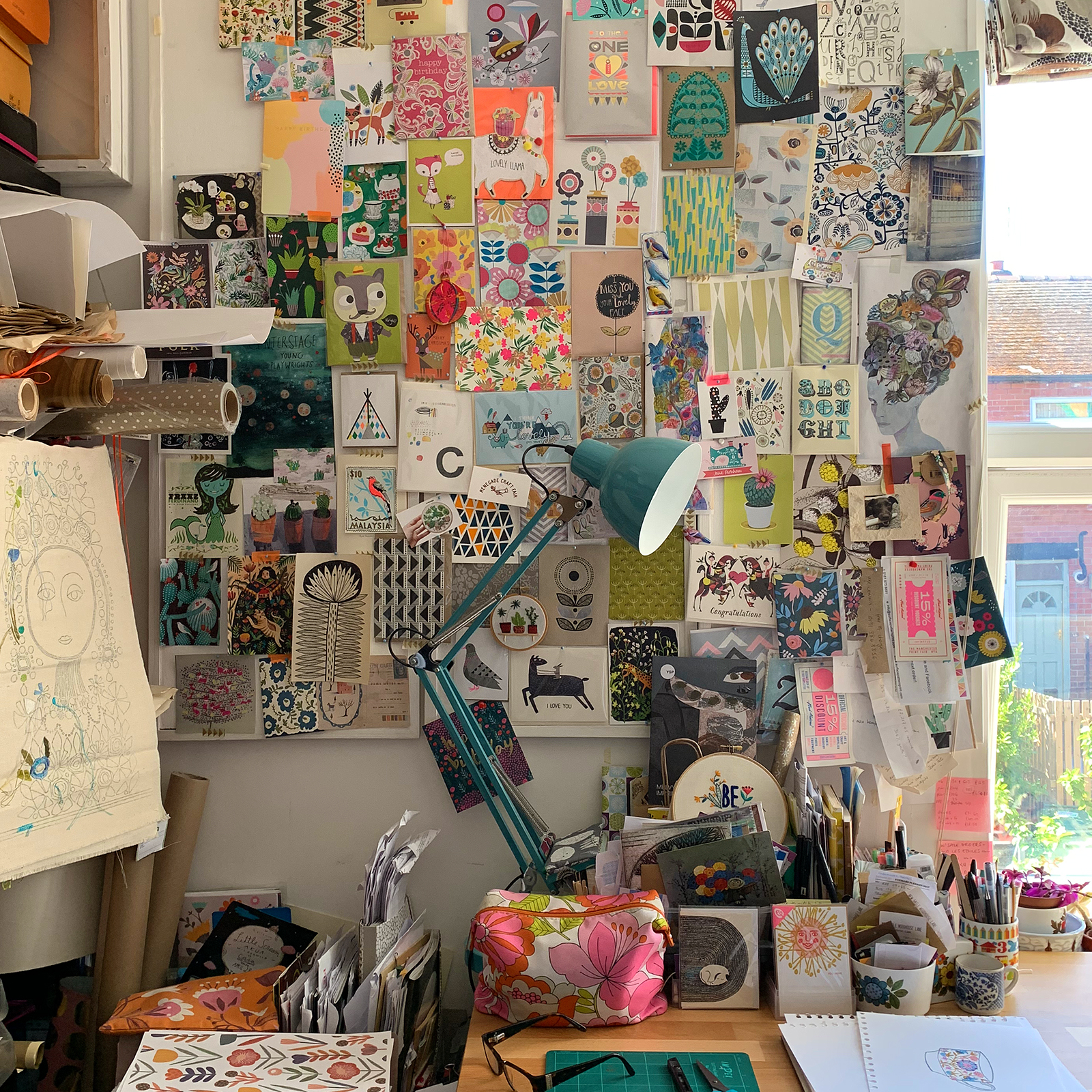 By 2016 I had a growing desire to work with pattern and textiles, so I created Maggiemagoo Designs. I slowly built it up alongside my day job. At the end of 2019 I decided it was time to pursue my freelance career full-time and see where I could take my business.
In the past few years I've collaborated with some great companies, including Batsford Books, Anchor Crafts, UK Greetings, Kase Me and Marks & Spencer on a wide range of different products and have been very fortunate to see my business go from strength to strength. I feel very lucky that I get to do what I love every day!
Please get in touch if you're interested in wholesale or collaborating on a project, I'd love to work with you!
Photo credit (Maggie & I) - Craig Goode www.craiggoode.co.uk